Saint Josemaria was born on January 9, 1902. Here are four videos about his life and teachings.
For Saint Josemaria's birthday on January 9, we offer some excerpts from an article published by "Real Clear Religion" entitled "The Tweetable Saint."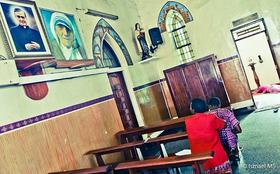 A new video of Saint Josemaria offers 44 brief clips from his oral preaching between 1972 and 1975 in Europe and Latin America. It can be downloaded or purchased from Beta films with English subtitles.
My Lord Jesus, grant that I may feel your grace and second it in such a way that I empty my heart, so that you, my Friend, my Brother, my King, my God, my Love... may fill it! (The Forge, 913)
I see myself like a poor little bird, accustomed only to making short flights from tree to tree, or, at most, up to a third floor balcony. One day in its life it succeeded in reaching the roof of a modest building, that you could hardly call a skyscraper. And lo and behold, our little bird is snatched up by an eagle, who mistakes the bird for one of its own brood. In its powerful talons the bird is borne higher and higher, above the mountains of the earth and the snow‑capped peaks, above the...

"I will never tire of repeating that we have to be contemplative souls in the midst of the world, who try to convert their work into prayer."
SAINT JOSEMARÍA

, Founder of Opus Dei